Thank you for visiting the website of the Coalition for the Protection of Greyhounds. We are a group committed to the banning of greyhound racing. Until this happens we have 5 key demands that must be met by government and the racing industry if they are serious about greyhound welfare.
CPG was started by greyhound welfare campaigners and activists in 2015 after the Four Corners live baiting expose. Today, we are a dedicated group of people across Australia who are committed to ending greyhound suffering by influencing public opinion and changing government policy.
Please share the information we have on our site with others to give a voice to the voiceless.
CPG publicises greyhound track deaths and injuries across print, radio and TV.  We aim to hold the industry and state governments responsible for their lack of action to protect greyhounds from unnecessary death and injury. Click here for more information on 2021 track deaths and injuries.
April 23, 2021 - Port Macquarie News (NSW)
Dog race debate
Paul Jobber
The second fatality from seven race meetings at BBet Park this year has reignited the debate of whether now is the right time to start phasing out curved greyhound racing tracks.
Coalition for the Protection of Greyhounds national president Dennis Anderson said while they wanted the industry banned, the next best option was to phase out oval tracks.
"Wauchope doesn't feature in the most dangerous tracks in Australia and nor does Taree," he said. "But we're anticipating a higher death rate this year. It highlights the requirement for tracks to be straight and for the maximum number of dogs in a race to be reduced to six from eight."
[Article behind paywall]
April 20, 2021 - The Mercury (TAS)
Shake up for racing
Jessica Howard
Overbreeding, safer tracks, greyhounds living out the full term of their natural life and eliminating doping and other unethical behaviours are the challenges Tasracing should tackle in its future strategic plan, says the Coalition for the Protection of Greyhounds.
[Article behind paywall]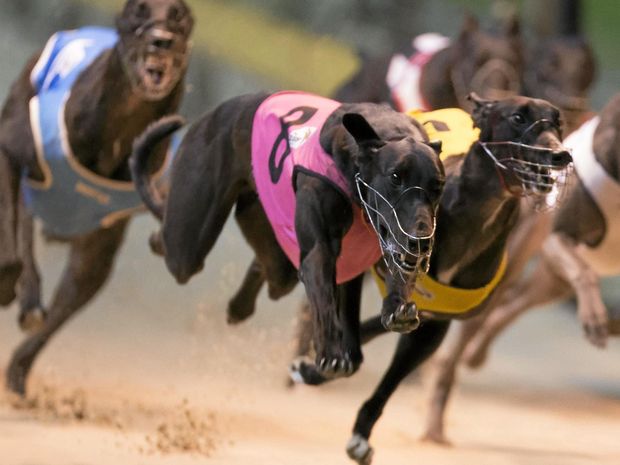 CPG believes that people deserve to know the facts about the cruelty of greyhound racing. Both from an animal perspective and because state government are spending your money to shore up this failing industry. Read the facts on our 
Media resources page
.
CPG lobbies state governments either directly or though more formal proposals and submissions. Our aim is to influence policy and policy makers so that greyhound welfare is seen as an absolute priority. The most recent CPG submission was in response to the Tasracing Five Year Strategic Plan. You can learn more on our Changing policy page here.