The tragedy of greyhound racing added a new chapter to the record of cruelty. Two young greyhound brothers killed within a week of each other are the latest in an unprecedented spike in greyhound racing deaths.
26-month-old brindle Bok Choy Burner was euthanased at Gawler SA on 6 May 2022.
He'd sustained a broken foreleg after falling at a turn.
A week later, his brindle brother Major Tom Fury was euthanased at Murray Bridge SA, after suffering a broken foreleg when he was "dragged down".
There were four brothers and three sisters in the litter, all brindle.
Fasttrack describes Major Tom Fury as "still racing", Bok Choy Burner as "retired (deceased)", and the other five dogs as "retired":  Devil Gate Fury, Jagged Fury, Let's Go Fury, Memphis Fury, Thieving Fury.
Remember, Fasttrack used to record dead greyhounds as "retired" before GRV relented under pressure. So it's unclear what fate befell these dogs.
Six of the dogs belonged to the same owner.
The deaths of the two brothers also brought something else to light – the frequency of racing.
Major Tom Fury had run a very high number of 57 races in his short career.
For comparison, note the following number of races for dogs killed this year with similar ages:
Age in months when killed /  Number of races
24 months /  9 races
26 m   /  7 races
24 m  / 14 races
23 m / 2 races
23 m / 6 races
26 m / 14 races
23 m / 11 races
25 m / 4 races
26 m / 3 races
23 m / 5 races
(image at the top shows Major Tom Fury in pain with a broken leg; the image below is brother Bok Choy Burner in a fatal fall)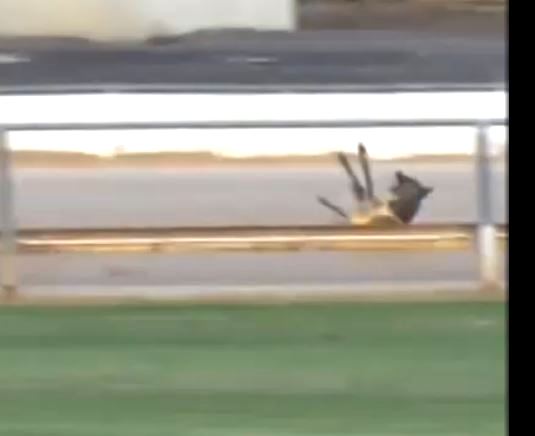 The Coalition for the Protection of Greyhounds (CPG) is a group determined to ban greyhound racing because of its cruelty to dogs. Due to the brutality of the greyhound racing industry, CPG believes that people deserve to know the facts and are targeting state governments to change policies regarding greyhound welfare.