Why it fails greyhounds and the Ipswich community
The Coalition for the Protection of Greyhounds will fight to its last breath to ban greyhound racing. However, we recognise we must do everything possible to protect greyhounds until that happens. We have five key demands that must be met by the state governments and the racing industry if they are serious about greyhound welfare. Here is why the new $40m Ipswich racing track fails on every count.
Demand Number 1 – Implement whole of life tracking
The Ipswich track will mean more greyhounds whelped, more deaths and more pressure on already overloaded rescue organisations.
In 2015 after the exposé of live baiting by Four Corners and many reports of industry cruelty, the Honourable Michael McHugh was appointed to investigate the NSW greyhound racing industry. The findings in his 2016 report raised serious questions about whether the industry should be allowed to continue. The report described the overwhelming evidence of "systemic animal cruelty", including the mass killing of greyhounds, the widespread practice of live baiting, injuries, and mistreatment to the dogs.

The McHugh report found that up to 68,500 dogs had been killed unnecessarily in the past 12 years because they were "unsuitable or too slow for racing", while an internal Greyhounds Australasia report revealed that greyhound racing was responsible for the deaths of 17,000 healthy greyhounds in Australia each year.

Today, thousands of greyhounds continue to disappear each year. They're killed when it becomes obvious they won't race because they're too slow or too shy. They're killed because they don't perform well enough or they're injured. They're killed because they're too old. But mainly they're killed because they are considered a commodity. You don't spend money on the welfare of a commodity when it stops making money for you.

In NSW, the Government is morally responsible for these deaths. They were the ones who said this industry was too appalling to continue. They were the ones who said they would ensure the industry would reform.

State governments must implement whole of life tracking funded by the industry. Every greyhound must be tracked from cradle to grave, from whelping to rehoming.

Demand Number 2 – Fund rescues and sanctuaries
The Qld Government talks of the additional jobs that will be generated by the Ipswich track. This is nothing compared to the jobs that would be created by publicly funded greyhound sanctuaries. ​
In 2018 the NSW industry rehoming organisation GAP rehomed 415 dogs on a budget of $1,639,430. When you add in marketing costs of $724,000 that's nearly $5700 per dog.

Meanwhile our wonderful private rescue groups rely on donations and sheer determination to rescue, rehabilitate and rehome the thousands of greyhounds exploited and abandoned each year. State governments must fund private rescue groups.

But given the number of greyhounds each year that become available for adoption, rehoming organisations cannot cope.

The answer is publicly funded sanctuaries where young and older greyhounds not required for racing can live out their lives in safety and comfort. The state governments would then recover this money from the greyhound racing industry. These sanctuaries will be licenced by state governments and inspected by appropriate animal welfare organisations.

In NSW alone, a sanctuary program would house upward of 65,000 dogs. RSPCA NSW advises a full-time carer for every 20 dogs, so jobs would number in the many thousands. Indirect jobs would be about ten times the number supporting the current racing greyhound population. Most of these new jobs would be in regional areas.

If there is anything that deserves sanctuary it is an ex-racing greyhound.
Demand Number 3 – Increase penalties
Instead of wasting $40 million on a track why doesn't the QLD government use that money to address escalating mental health problems for children, youth and adults including gambling addiction.​
As we saw in the Four Corners exposé in 2015, the cruelty doesn't just affect the dogs, as we saw in the Four Corners in 2015. In that exposé, Australians were shocked by footage of live rabbits and possums tortured and being ripped to pieces in order to "live bait" the greyhounds – a practice that was banned in 1967.

The two people at the centre of this horrendous crime finally came to trial in March 2020. They took their case all the way to the High Court which has denied use of the footage that exposed the live baiting. On a more positive note the Court is allowing the RSPCA evidence collected as a result of the footage and the admission of guilt during a phone call.

In 2018 the Sydney Morning Herald reported that greyhounds test positive for drugs 10 times more than horses at races. And the doping continues with 10 guilty verdicts handed down by Greyhound Racing Victoria in December 2019.

None of this is any surprise when the government keeps increasing the rewards and the industry keeps reducing the penalties. A truly breathtaking example of this is the way the NSW government provided $500,000 to artificially inflate the prize money and help create the world's richest greyhound race, the Million Dollar Chase. Only for the Million Dollar Chase consolation winner Nangar Jack to test positive for doping with EPO.

And the prize for the winner Good Odds Harada – the owner had to agree they wouldn't euthanase him.

Australia has one of the highest rates of gambling in the world. Between 80,000 and 160,000 Australian adults experience significant problems from gambling. Shockingly, children are a new target for the racing industry as it hosts "Family Fun Days" which promote gambling on dogs as an appropriate – and fun - activity for children. Despite the danger of children witnessing the all-too-common injuries and on-track euthanasia, these colourful promotions encourage children to be the next generation of problem gamblers.
Demand Number 4 – Reduce breeding
Around 40% of the 11,000 greyhounds bred in Australia each year are surplus to requirements. Any puppy that doesn't show signs of being a winner is disposable. The industry calls them "initial wastage".
Not only are participants lured by prize money inflated by state governments but also by breeding incentive schemes. This is despite the industry knowing there is a huge over supply of greyhounds.

In 2018 there was a grisly finding of emaciated, diseased and dead greyhounds in a mass grave in Western Sydney on the property of a licensed trainer.

By building the Ipswich track, the QLD state government is yet again sending the message that greyhound overbreeding and killing is OK by them.
Demand Number 5 – Make tracks safer
The Ipswich track will mean more injuries and more deaths particularly as they are not implementing the UTS safety recommendations. Why not use the $40 million to reduce injuries and deaths at other tracks so we don't see another horror year like 2019? ​
Racing propaganda related to the new tracks at the proposed site argues that they will be the safest tracks ever built – but the design is not in line with research conducted by the University of Technology Sydney.

In 2017, the UTS report titled "Identifying Optimal Greyhound Track Design for Greyhound Safety and Welfare" recommended straight tracks and only six dogs per race as well as using longer arm lures so that the lures are in the middle of the track. Such a design would minimise the risks of the dogs becoming injured as a consequence of crowding together. These recommendations have been ignored.

So, what are the latest on track death and injury statistics. Last year, in Queensland alone, there were 1,174 injuries and 69 greyhounds euthanised on track. That is an average of 5.3 dogs killed each month.

As at 30 November 2020, 184 greyhounds have been put to death on tracks Australia-wide. Many of these dogs broke their legs, often a treatable injury, but none of them were considered worth the estimated $4,000 to save them.

In December 2019 Geoff Rose of the NSW Greyhound Breeders, Owners and Trainers Association hit back at a CPG media article about the high incidence of on-track deaths. He said "I don't know what CPG are complaining about, you're never ever gonna eliminate injuries, the same as you can't eliminate injuries in football."
CPG will keep pushing for these five demands to be met. The resistance by the state governments and the industry is yet another example of their lack of commitment to greyhound welfare.
In summary, given the powerful evidence including economic failings, the harms of gambling, and exposure of cruelty to racing animals, it is completely irresponsible that this racetrack is even being considered. Even more irresponsible is that track safety recommendations have been ignored.
Australia is one of only six countries in the world that race greyhounds commercially. Instead of listening to public outcry as in America, where greyhound racing tracks are closing down, the Queensland government is turning a deaf ear to the Australian voice by using taxpayer funds to prop up a dying, cruel and harmful industry.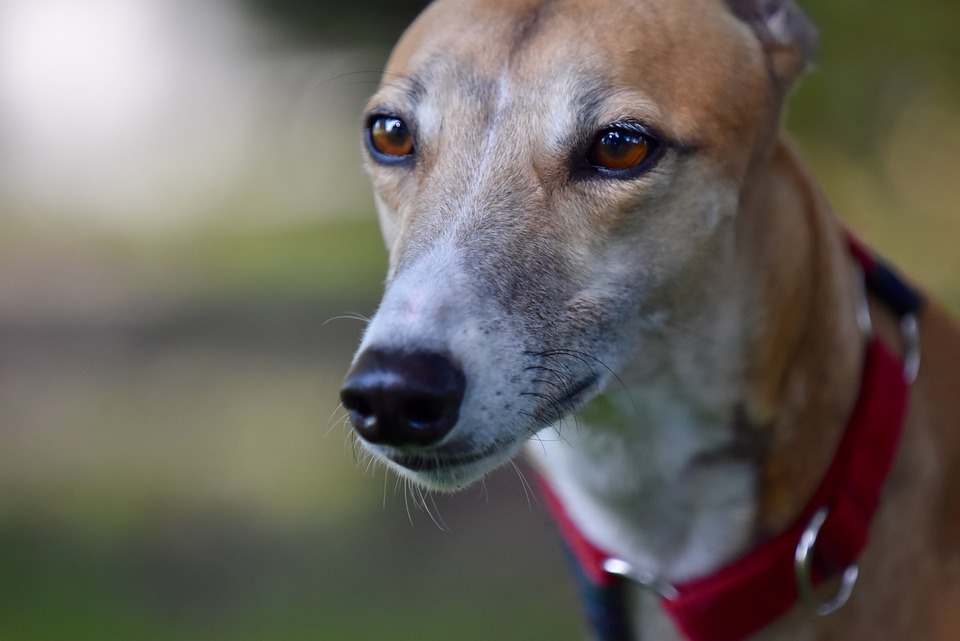 In 2017, after a five-year campaign led by Animal Liberation Queensland, plans for a greyhound track at Logan were scrapped. Local people protested that it would add to the area's significant problem gambling issues and continue cruelty against the racing dogs. Luke Smith, the Logan City Major called it a great day for the people of Logan. Together we can stop the Ipswich track and make it a great day for the people of Ipswich and an even better day for the greyhounds.