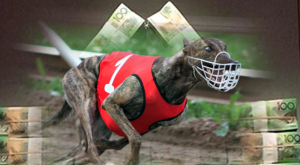 Australia is one of only seven countries in the world with a commercial greyhound racing industry — but it's by far the biggest.
While there are greyhound racing tracks in every part of Australia, most racing is concentrated in the eastern states. There are 55 active greyhound tracks  in Australia. By comparison, the United Kingdom has 22 tracks, Ireland has 16 and the United States has four.
Tracks are distributed across Australia as follows: NSW: 27, Victoria: 12, Queensland: 6, South Australia: 4, Tasmania: 3, Western Australia: 2, Northern Territory: 1.
The greyhound racing industry is financially supported by:
a gambling industry that is the largest per capita in the world,
Australia's main political parties.
In FY19/20 around $AU7B was gambled on the results of greyhound racing, with state governments reaping million of dollars in tax revenue. For example in NSW, the greyhound racing industry generates AUD$90M per year for the NSW State Government in tax.
Tabcorp is the market leader in Australian wagering, operating under the TAB brand. TAB takes 1.1 billion bets annually and has 57% revenue market share. In 2017, Tabcorp announced that NSW greyhound racing represented around five per cent of Tabcorp's total wagering turnover.
Greyhound racing is broadcast on Tabcorp's subsidiary Sky Racing which transmits to more than 5,000 outlets across Australia and into 51 countries around the world via satellite, cable, mobile and the Internet. Sky Racing has a reach of more than two million Australian homes, but racing fans can also watch racing in hotels, clubs or TABs.
References