The Coalition for the Protection of Greyhounds is a dedicated group of people across Australia committed to ending greyhound suffering. CPG exposes the cruelty and corruption of greyhound racing and lobbies state governments to close the industry down.
CPG was established  in 2015 following the Four Corners live baiting expose. Live baiting is the inhumane and illegal practice of using live animals to train greyhounds. A special commission of inquiry found significant issues with the greyhound racing industry. This included failures in governance, integrity and animal welfare including the mass killing of greyhounds. The commission also highlighted that this is an industry unwilling and unable to change. The NSW Premier at that time, Michael Baird, banned the industry from July 2017. He announced his backflip and the ban was overturned in October 2017.
CPG will fight until the day that no greyhound suffers death, injury or abuse at the hands of the greyhound racing industry.
2020: 5 key demands
CPG is committed to banning greyhound racing. However, we recognise that in the meantime thousands of young and healthy greyhounds will die premature deaths both on and off the track. They will sustain injuries during racing, suffer physical damage from doping and psychological damage due to ill treatment. We demand that state governments enact legislation and approve regulations which will end greyhound suffering.
Our 5 key demands are:
The sensitive and intelligent greyhound
Greyhounds are sensitive and intelligent dogs who have the same care requirements and desires as all dog breeds. Their exceptional speed and hunting ability has resulted in greyhounds being cruelly exploited worldwide. Racing greyhounds live sad, lonely lives filled with misery and physical suffering. Most of them are confined to cages with only a few short breaks to relieve themselves. They lack the companionship that dogs, as social animals require. Just like their cousins in puppy farms, the vast majority of racing greyhounds are considered to be commodities not companions. They are commonly referred to as "product" by the greyhound racing industry and their deaths are considered "wastage".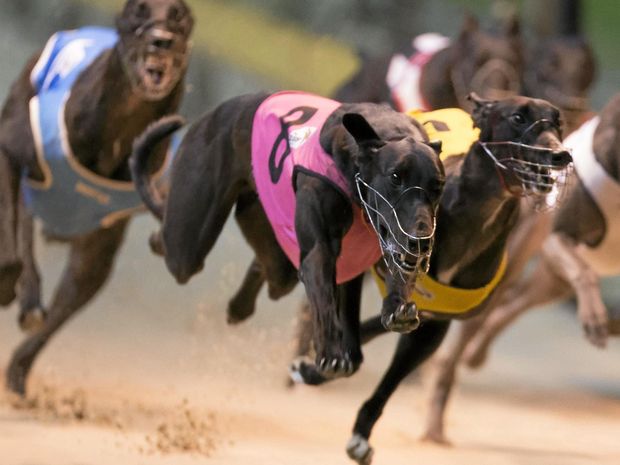 The facts
Around 40% of the 11,000 greyhounds bred in Australia each year are surplus to requirements.

The average lifespan of a racing greyhound is 1.5 years, the average lifespan of a non-racing greyhound is 10-12 years.

An estimated 750 greyhounds are injured on Australian greyhound racing tracks each month.

State governments invest millions of dollars to prop up the greyhound racing industry due to the revenue generated by gambling.

Greyhounds are drugged with a range of banned substances including EPO, amphetamines, methamphetamines, caffeine, anabolic steroids, Viagra and cocaine. These can have serious psychological and physical effects.

Greyhounds are exported to countries that have poor or no animal welfare protections and are also vulnerable to entering the dog meat trade.