The last thing Ipswich needs is another racing track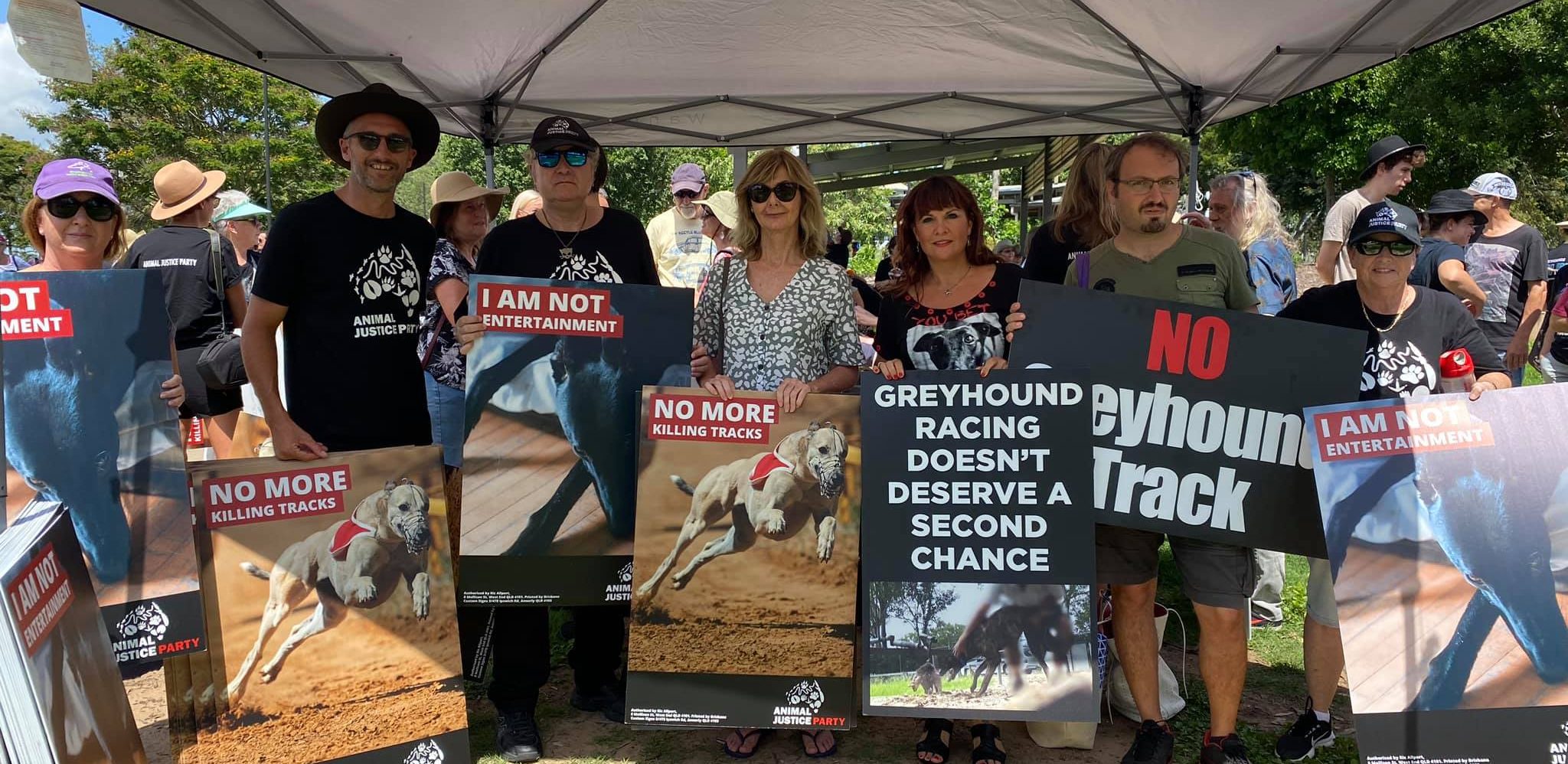 Ipswich Rally on 19 February 2020 co-hosted by Animal Liberation Queensland and Coalition for the Protection of Greyhounds
How you can help stop the track
Running for their lives
The QLD government is planning to build a new $39 million dollar greyhound racing track in Ipswich. Yet again, they are sending the message that animal cruelty and problem gambling is OK by them.
In 2017, after a five-year campaign led by Animal Liberation Queensland, plans for a greyhound track at Logan were scrapped. Together we can stop the Ipswich track and make it a great day for the people of Ipswich and an even better day for the greyhounds.
Why the track must be stopped
69 dogs were killed and more than 1200 injured on Qld tracks in 2019. Australia-wide thousands of greyhounds continue to disappear each year. The Ipswich track will mean more greyhounds whelped, more deaths and more pressure on already overloaded rescue organisations.
Australia is also one of only eight countries in the world with a significant commercial greyhound racing industry. Governments should be eliminating the harms to the community from gambling and to the dogs who die in their thousands in this industry. Instead, the Queensland government is proposing to increase them by using valuable taxpayer funds to prop up a dying, cruel and harmful industry by using valuable land to promote further harm.
Australia has one of the highest rates of gambling in the world. Between 80,000 and 160,000 Australian adults experience significant problems from gambling. We have an escalating and toxic relationship with sports betting. Shockingly, children are a new target for the racing industry as it hosts "Family Fun Days" encouraging children to be the next generation of problem gamblers.
Instead of wasting $39 million on a track why doesn't the QLD government use that money to address escalating mental health problems for children, youth and adults including gambling addiction.
Listen to what Chay Neal of Animal Liberation Queensland and Dr Victoria Sublette of CPG have to say about the disastrous impact the new Ipswich track will have on the lives of greyhounds and the Ipswich community.