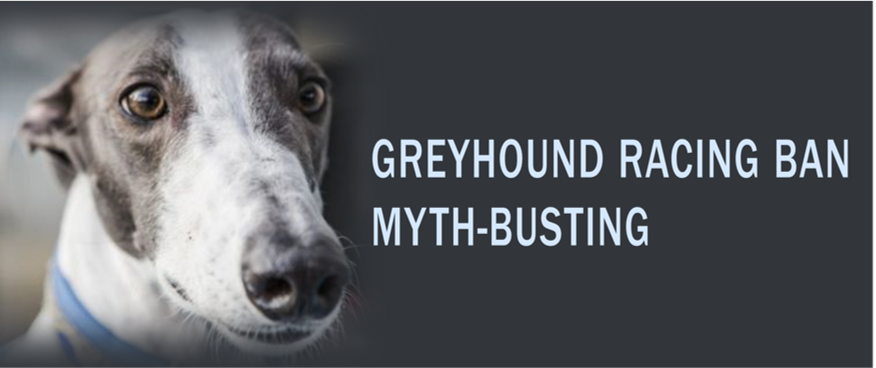 Following the NSW government decision to ban greyhound racing, there was an enormous amount of misinformation generated by the racing industry and its supporters. At that time, and as a community service, the Coalition for the Protection of Greyhounds busted the top 10 myths making the rounds in the pro-greyhound racing camps.
Catastrophically for the lives of hundreds of thousands of greyhounds, the pressure brought to bear by pro-racers including the Labor Party, the Nationals, and the Shooters, Fishers and Farmers meant that the ban was overturned. 
Many of these "myths" are still being put forward by state governments and the racing industry. They continue to use them as empty excuses for the ongoing exploitation of dogs by the racing and gambling industries.