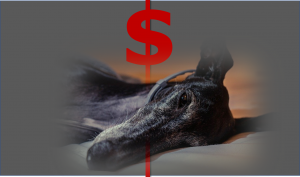 It is not easy to find information about greyhound racing offence inquiries and penalties on the internet. We've listed where they can be found for each state racing body here:
Published research
 shows most Australians feel strongly that penalties for animal abuse are too low and this also applies to greyhound racing.
Although life bans exist in theory, they are rarely used by greyhound racing industry bodies and only when the crimes are horrendous. Even then, serious offenders banned in Australia sometimes get a job elsewhere.