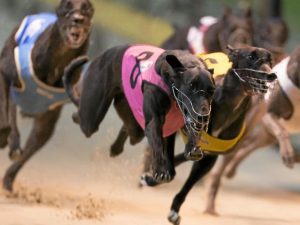 In 2018 the Sydney Morning Herald reported that greyhounds test positive for drugs 10 times more than horses at races. While the greyhound industry runs drug testing programs, doping continues with 10 guilty verdicts handed down by Greyhound Racing Victoria in December 2019. The financial penalties ranged from nothing to $2,500 for a repeat offender.
Dogs test positive to a range of substances including amphetamines, methamphetamines, caffeine, anabolic steroids, Erythropoietin (EPO), Viagra and cocaine, among others. These  have serious physical and psychological effects.
In 2019, the NSW Government provided $500,000 to artificially inflate the prize money for the world's richest greyhound race, the Million Dollar Chase. Only for the Million Dollar Chase consolation winner Nangar Jack to test positive for doping with EPO. In addition, and according to Humane Society International, one of the race conditions was that the winning greyhound must not be killed by its owner.
Doping and contaminated knackery meat
Contaminated meat is often used as an excuse by industry participants when greyhounds test positive for banned substances. This is despite the greyhound racing industry advising participants not to use knackery meat which is sourced from dying, diseased, disabled and dead livestock.
In October 2020, Susan Gittus, the head of the greyhound racing industry's Adoption Program in Tasmania pled guilty to a doping charge. A stewards' inquiry heard that the positive sample was a result of contaminated meat. Read more
This pattern in Australia is consistent with what happens overseas. The following information is provided courtesy of GREY2K Worldwide.
Pain suppressors like novocaine and lidocaine are routinely administered to mask the pain and stress of racing rather than treat it. Industry records show that drug positives are spiking.
Fearsome Flicker tested cocaine-positive at Nottingham Stadium in the UK, as did Tristar at Shawfield Stadium. In March 2018, Clonbrien Hero was nominated as the Irish Greyhound Board's "Dog of the Year" – even after he tested positive for cocaine three times.
Two winning greyhounds in Florida tested cocaine-positive at the same track in the same season.
Castle Rock was found with benzoylecgonine in her system after leading the pack at Orange Park Kennel Club on July 19, 2018. This was the third time she tested cocaine-positive.
A two-year-old black and white male named Scottish Rogue was also found to be coked up when he ran a race at the Jacksonville dog track just two months later.
Cocaine is a Class 1 drug, a substance that has the highest potential to influence races, and the last full year of drug data, 2017, showed a spike in Class 1 drug positives in the United States.
In Iowa, two greyhounds tested positive for methocarbamol and one greyhound tested positive for flunixin in June 2019. The three greyhounds were all handled by the same individual, who was given two written warnings and fined $25.