Welcome to the Coalition for the Protection of Greyhounds
Thank you for visiting the website of the Coalition for the Protection of Greyhounds. We are a group committed to the banning of greyhound racing. Until this happens we have 5 key demands that must be met by government and the racing industry if they are serious about greyhound welfare.
CPG was started by greyhound welfare campaigners and activists in 2015 after the Four Corners live baiting expose. Today, we are a dedicated group of people across Australia who are committed to ending greyhound suffering by influencing public opinion and changing government policy.
Please share the information we have on our site with others to give a voice to the voiceless.
CPG publicises greyhound track deaths and injuries across print, radio and TV.  We aim to hold the industry and state governments responsible for their lack of action to protect greyhounds from unnecessary death and injury. Click here for more information on 2020 track deaths and injuries.
Greyhound track related deaths in 2020
Greyhound track related injuries in 2020
JULY 3, 2020 - NSW Country Hour - online story
Welfare groups not convinced new greyhound code matches claims of being best in Australia
David Claughton, Michael Cavanagh and Michael Pritchard
It has been hailed by government and industry as the nation's best standards for the protection of greyhounds, but a new code of conduct does not go far enough for one animal welfare group. This week, the industry in NSW released its welfare code of practice, allowing for greater monitoring of dogs and providing clearer guidelines on keeping, treating and housing greyhounds for owners, breeders and trainers.

However, the Coalition for the Protection of Greyhounds said it would prefer to see the sport banned altogether; failing that, it called for stricter standards for trainers. Read more
JULY 1, 2020 - ABC Radio Hobart
Second greyhound death and virus outbreak hit Tasmania's first fortnight of racing
News Bulletin and Drive program with Lucy Breaden
CPG's national president Dennis Anderson talks about the impact of deaths, injuries and illness on Tasmanian greyhounds since racing resumed on 15 June.

The toll after two weeks of racing is two greyhounds killed, six greyhounds injured and 49 greyhounds withdrawn from racing due to injury and illness. Canine coronavirus has struck greyhound kennels in the south and north of Tasmania. Canine coronavirus is not contagious to humans but it is highly contagious among dogs and can be fatal.
Drive program with Lucy Breaden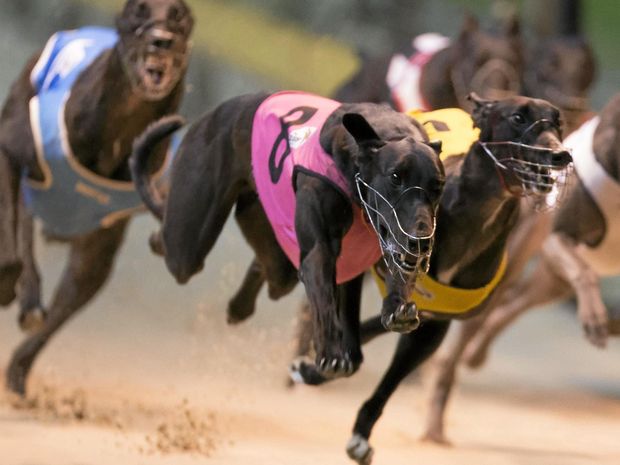 CPG believes that people deserve to know the facts about the cruelty of greyhound racing. Both from an animal perspective and because state government are spending your money to shore up this failing industry. Read the facts on our 
Media resources page
.
CPG lobbies state governments either directly or though more formal proposals and submissions. Our aim is to influence policy and policy makers so that greyhound welfare is seen as an absolute priority. The most recent CPG submission was in response to the draft NSW Greyhound Welfare Code of Practice as there are serious shortcoming in the Code. You can learn more on our Changing policy page here.