Welcome to the Coalition for the Protection of Greyhounds
Thank you for visiting the website of the Coalition for the Protection of Greyhounds. We are a group committed to the banning of greyhound racing. Until this happens we have 5 key demands that must be met by government and the racing industry if they are serious about greyhound welfare.
CPG was started by greyhound welfare campaigners and activists in 2015 after the Four Corners live baiting expose. Today, we are a dedicated group of people across Australia who are committed to ending greyhound suffering by influencing public opinion and changing government policy.
Please share the information we have on our site with others to give a voice to the voiceless.
CPG publicises greyhound track deaths and injuries across print, radio and TV.  We aim to hold the industry and state governments responsible for their lack of action to protect greyhounds from unnecessary death and injury. Click here for more information on 2020 track deaths and injuries.
FEBRUARY 3, 2021 - Townsville Bulletin, QLD; Adelaide Advertiser, SA
Townsville racetrack records first greyhound death of the year
Matt Taylor
A greyhound had to be euthanised at the Townsville racetrack over the weekend, marking the first death of a racing dog this year. The report said a post-race veterinary examination of Jump Like One revealed the greyhound sustained an oblique fracture to the right hind tibia.
She was humanely euthanised by the on-track veterinarian. She is the first Townsville greyhound to die this year, the third in Queensland, and the 15th nationally. The Coalition for the Protection of Greyhounds says a lack of regulation allows greyhounds to be pushed to their limits, resulting in death. [Article behind paywall]
JANUARY 29, 2021 - HALT Podcast, Australia
Episode 4. Greyhounds
Ryan and Paige (HALT)
Interview with CPG president Dennis Anderson to talk all things greyhound. The wide ranging discussion covered living conditions of racing greyhounds, self righteous pro-racing greyhound owners, and the number of greyhound death and injuries in Australia. The talk covered the history of greyhound racing in Australia and the overturning of the NSW ban. Watch the podcast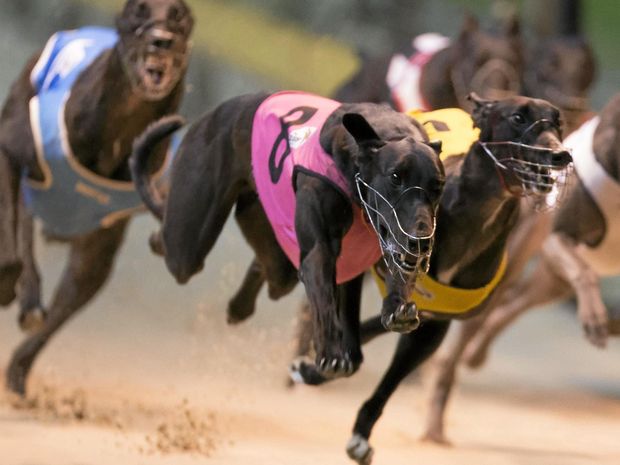 CPG believes that people deserve to know the facts about the cruelty of greyhound racing. Both from an animal perspective and because state government are spending your money to shore up this failing industry. Read the facts on our 
Media resources page
.
CPG lobbies state governments either directly or though more formal proposals and submissions. Our aim is to influence policy and policy makers so that greyhound welfare is seen as an absolute priority. The most recent CPG submission was in response to a Parliamentary Inquiry into the NSW Greyhound Welfare and Integrity Commission. You can learn more on our Changing policy page here.